We're Tradepedia and we're on a mission to EDUCATE 100,000 traders in the next 5 years
Who is Tradepedia?
Tradepedia is the premier online community for trading professionals. It's a place where you can learn how to trade like a pro, connect with industry experts, and get the strategies and tools you need to grow and scale your trading accounts to new heights. With tens of thousands of customers in 78 countries around the globe, we've become one of the world's most trusted voices sharing the best of what works in the financial markets.
What We Do
We take the guesswork and secrets out of trading the financial markets
to help make rapid growth available to EVERYONE. If you're new to trading,
currently trading, or an investor, then we can show you how to put your
money to work to achieve your goals with more discipline and less stress.
Learn to profit from trading, cope with uncertainty, improve profit returns,
save money, and maximize profit and return on investment. Best of all, we
know our advice works because we actually DO this stuff for a living.
Why We Do It
We're on a mission to educate 100,000 traders in the next 5 years. Why?
We do it because we believe that small trading accounts just-like-yours-can
change the world. We do it because we think trading is the most challenging,
interesting, and rewarding field there is. Finally, we do it for you. In the end, it's our customers who matter. We learn from you. We admire you. We're
thankful for you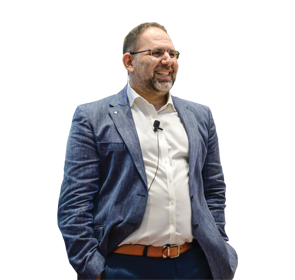 Our CEO and Leader, Avramis Despotis
An enthusiastic educator, authoritative voice in price action trading, and inspiring personal coach, Avramis Despotis has been immersed in the financial markets for over two decades. Founder and CEO of Tradepedia, he is an expert instructor in technical analysis, risk management, and behavioral finance and has mentored over 20,000 private and institutional traders. His technical analysis reports and signals are sought after by clients and stock brokers across Europe, Asia, and the Middle East.
Over 20,000 Private and Institutional Traders Educated
Over 20 Years of Experience
Avramis is regularly called upon by top-tier global firms like Interarab Cambist Association (ICA), National Commercial Bank, Arab Bank, Emirates NBD, Abu Dhabi National Bank, MENACORP and more to provide expert-level training to their top traders, fund managers, and risk assessors.
As a specialist in stocks and derivatives, he correctly predicted the drop of the Western stock markets in 2007 and their subsequent rise in 2009 and the MENA region's drop in 2008 and rise in 2013. A long-time trader in his native Greek stock exchange, he publicly predicted the drop of the stock market from 2500 to 500 points in 2010 and the subsequent rise to 1300 points in 2013 and its fall to 750 in 2014.
Avramis is a Certified Financial Technician from the International Federation of Technical Analysts, a member of the British Society of Technical Analysts, is certified by CySEC for Portfolio Management and Own Account Trading, and holds an MSc. in Finance. With a decade of interbank experience, in 2009 he founded Tradepedia, one of the leading training institutes and providers of automated software, market reports and signals.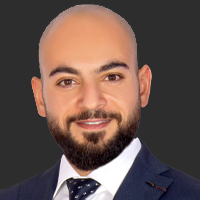 Habib Akiki
Habib Akiki is the Senior Market Strategist of Tradepedia LLC and head instructor for the MENA region. His 10 years of experience covers Foreign Exchange, Money Markets, Fixed-Income Securities, Tradable Commodities, Equities, and Derivatives on the international markets. He is a Certified Financial Technician holding the CFTeII Diploma from the IFTA. In addition to his Executive Masters in Financial Management from SDA Bocconi in Italy he has pursued further academic development, hence obtaining certificates in "International Securities", "Financial Derivatives", and "Investments & Risk" from the CISI, UK. He is the professional media speaker of Tradepedia and his market views are highly recognized by local and international TV channels and business magazines.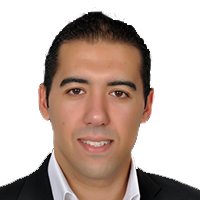 Nizar Chaibi
Nizar Chaibi is the instructor in technical analysis of Tradepedia LLC responsible of the region of North Africa and Francophone region. He has an important role to teach the discipline of technical analysis and assist the various financial market participants to develop their skills of trading and support them in their process of making decision through a good reading of the financial market and a solid six years experience working as a EUR / USD specialist trader in the trading room of a subsidiary of one of the largest French Banks "Banque Populaire and Caisse d'epargne".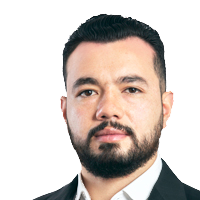 Jarek Duque
Instructor of technical analysis of Tradepedia LLC in charge of Latin America region. Trader specialized in futures and money manager in the US market specifically in the CME with knowledge in technical analysis, risk management and trading psychology. Also programmer and developer of indicators and strategies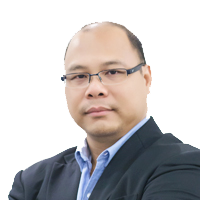 Sompop Jittrakul
Mr.Sompop Jittrakul graduated with a Bachelor's Degree in Communication/Media and a Master's Degree in Information Technology. Since graduation he has been working in online marketing and media for more than 10 years before entering the Forex Industry. In October 2007 he founded the biggest Thai forex forum which introduced many of Thailand investors to the world of Forex. Since then he has been in close collaboration with XM and since 2015, he has become the Instructor of XM in Thailand.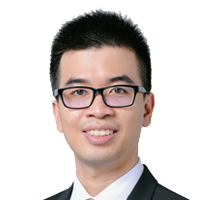 Nguyen Ton Thai Hoang
Hoang graduated from HCMC University of Technology with honor degree in Computer Science. He started his career by investing in Vietnam Stock Market, then he joined Traderviet – the biggest trading community in Vietnam – from the beginning with Mr. Tom (aka. DuongHuy). Over the past 4 years, he wrote thousands of articles about Trading System, Money Management and Psychology in Foreign Exchange Market. Hoang absorbs knowledge from the professional guru and up-to-date material in finance. He has many years of experience trading forex and he is now working as an investor, a full-time trader and a senior editor.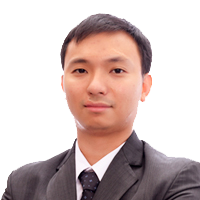 Jonathan Lou Reyes
Jonathan Lou Reyes has been trading in the forex market since 2010. Having gone through all the difficulties in forex trading, he aims to help new traders become successful by teaching what he has learned from experience. He travels around the Philippines to conduct forex seminars and hosts International webinars. He has trained hundreds of traders over the past 5 years and even founded the Philippine Association of Forex Traders Inc. Now he closely works with XM to continue raising the financial literacy of Filipinos.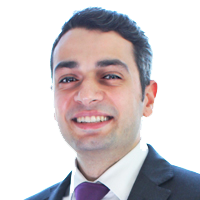 Mohamed Ragaa
Mohamed Ragaa is The Instructor in Technical Analysis of Tradepedia LLC for the MEAN region. He has more than eight years of experience in the financial markets. He used to work as Technical analyst and prior to that Sales and Trader for Equities and Fixed-Income for one of the top brokerage firms in Egypt covering different markets. He obtained a Bachelor of Business Administration with concentration in Management Information System as well as a Master of Business Administration with concentration in Investment Management from one of the top Universities in the Middle East.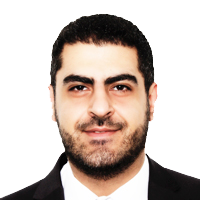 Michel Khazzaka
Michel Khazzaka is a technical analyst at Tradepedia LLC. Generates technical market reports and assist in the preparation of Power Point Presentations, Website content and different teaching and marketing materials. As a Trader in his previous employment in a financial institution his experience covers Foreign Exchange, Fixed-Income Securities, Tradable Commodities, Equities, and Derivatives. In addition to his Bachelor of Business Administration with a concentration in Finance from the Institute for Studies and Economic he obtained certificates in International Securities, Introduction to Investments by the CISI, UK. He is also responsible for Generating, publishing and sharing daily content on the company's social media pages to increase the visibility of its social content.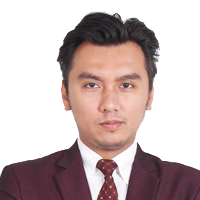 Mohd Helmi Izani
Mohd Helmi Izani is a trainer and full-time trader with many years of experience providing education for hundreds of traders in Malaysia. Helmi Izani has been in forex industry since 2012. With experience in online business, Helmi Izani has form team under Ingenious Team and he also founder for Ingenious Trading Mastery.
Helmi Izani delivered a wide variety of education in forex and professional development trading process in term of fundamental analysis, technical analysis and risk management.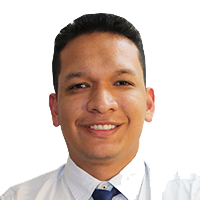 Felipe Erazo
Felipe graduated in journalism from the University of Chile with the highest honor in the overall ranking, and he also holds a Bachelor of Arts degree in Social Communication. Felipe has worked as an editor and forex analyst with experience gained at several forex broker firms and forex-related media outlets around the world.
He has been involved in the world of online forex trading since 2010, providing analytical reports that help traders understand market dynamics with a technical and fundamental approach. Moreover, he has been working as journalist for several media outlets across Latin America, collaborating with radio stations from his home country, Colombia, Chile, and the United States.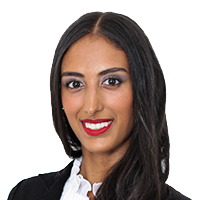 Jaqueline Nogueira
Brazilian by birth, Jaqueline Nogueira, studied business administration, during which time she got immersed in the the stock market and accumulated knowledge about the forex market. She is specialized in price action trading and technical analysis.
Jaqueline's approach to online investing is to emphasize confluence trading along with attriuting importance to risk management and trading psychology.
Apart from being an active trader, she has already provided private training with focus on the individual trading strategies that help traders achieve their investing goals.